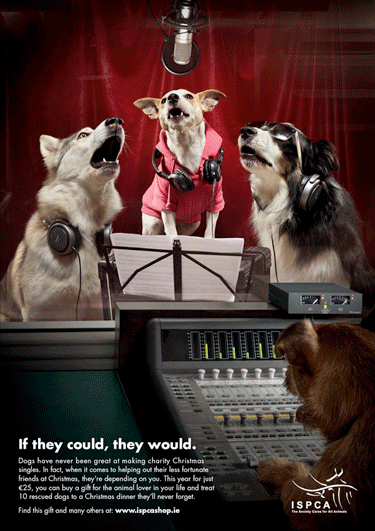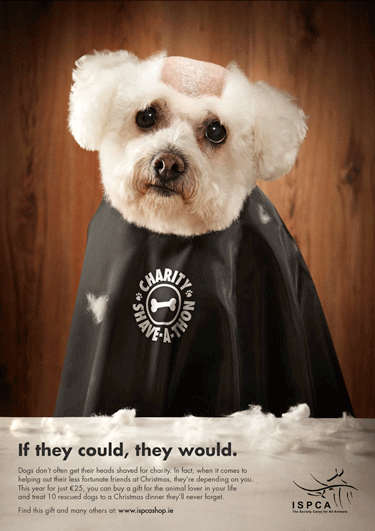 ISPCA
'Christmas Appeal'
CHALLENGE
For the Irish Society for the Prevention of Cruelty to Animals (ISPCA), Christmas is a crucial fundraising period. But getting their message across would mean cutting through the noise of all other Christmas advertising and connect with their audience immediately.
SOLUTION
Let the dogs out.
We put canines to the fore, showing them going to great lengths to raise funds for their less fortunate friends- encouraging the general public to do the same.
RESULTS
A big increase in donations, providing food, shelter and medical treatment for long-suffering animals and future pets.